Your local technical support team
We love offering you world-class friendly technical support assistance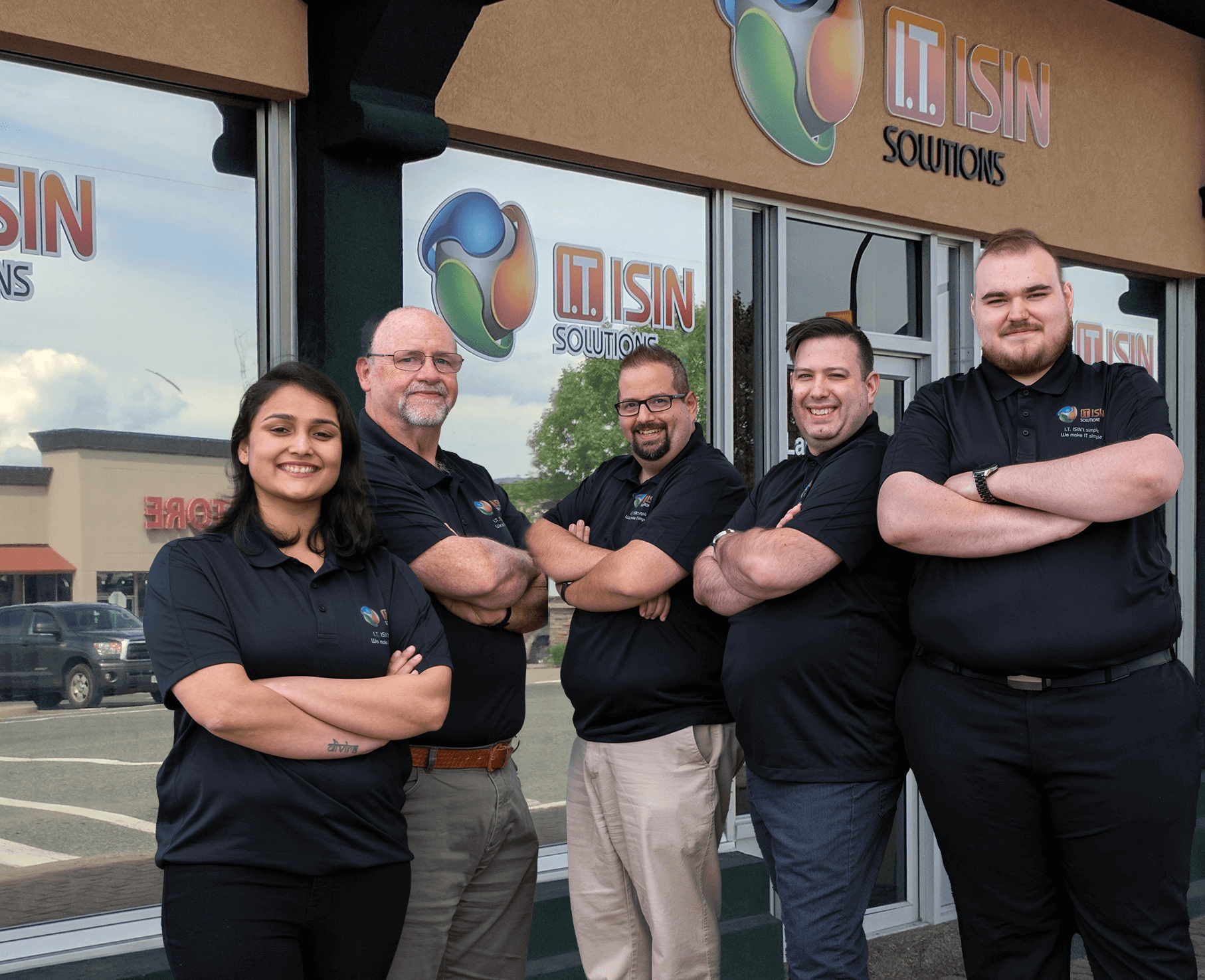 Technical support experts.
For over a decade, I.T. ISIN Solutions has partnered with forward-thinking business owners, managers, executives, & internal IT staff who understand the importance of their IT infrastructure for their day-to-day operations. Our clients recognize the value of a strong technical strategy and are willing to invest in their technology to achieve their goals. Having a trusted IT partner is essential for guided decision-making and ensuring that their technology strategy is aligned with their business goals.
Our clients know that their IT budget is an investment, not an expense, and they understand the need for an IT partner to help their organization grow.
OUR technical support expertise
From business consulting, to managing the entire IT infrastructure, we provide dependable and reliable service to all types of companies, our unique approach comprises of: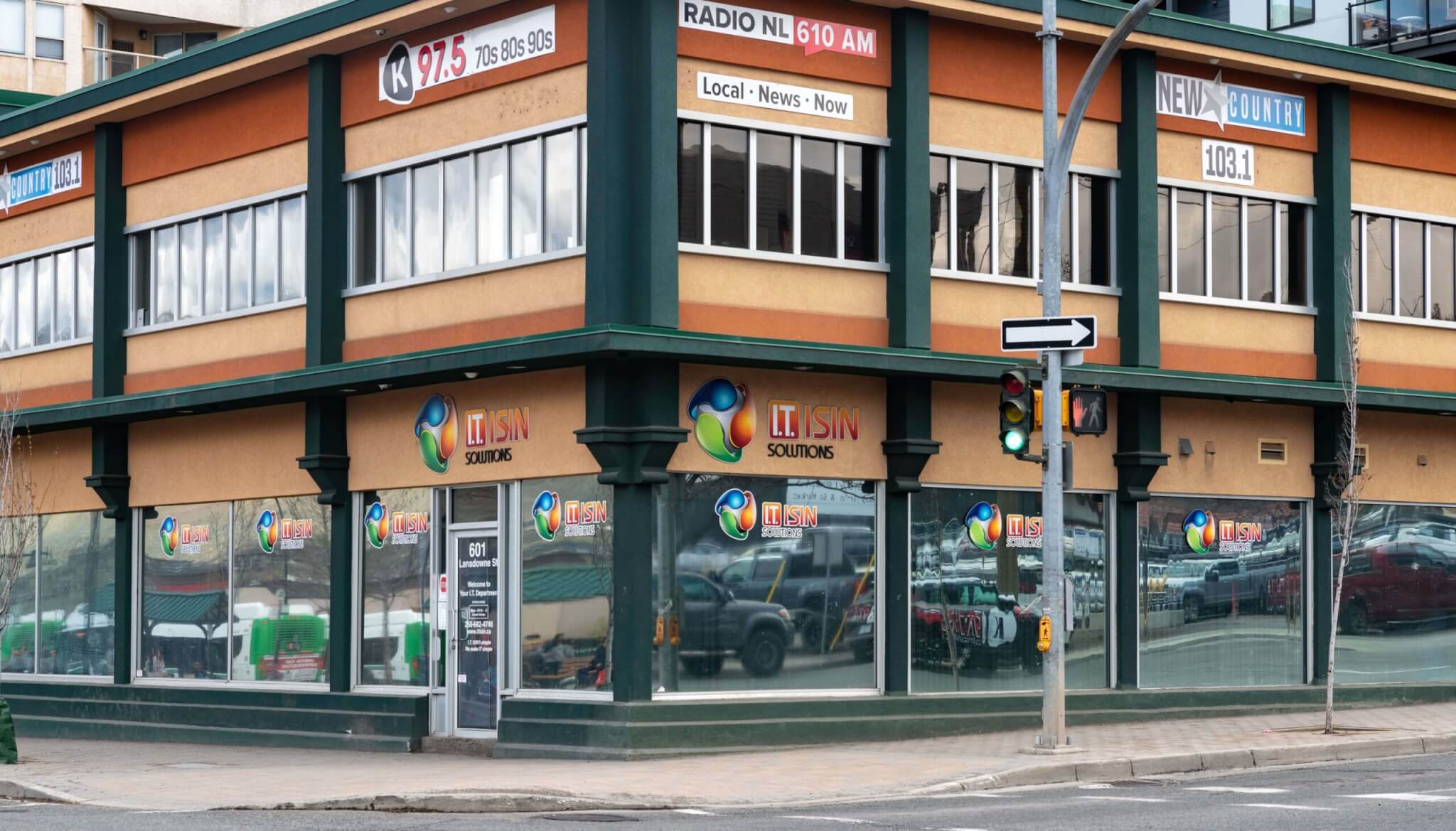 for exclusive technical support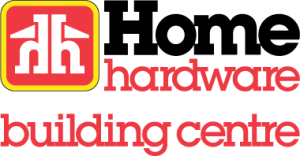 "Since 2012 Kamloops Home Hardware has entrusted our information technology needs to I.T. ISIN Solutions. I.T. ISIN Solutions manages our IT infrastructure which includes hardware and software purchases, upgrades, consulting and remote support. We are extremely pleased with their service, their professionalism and their commitment to making sure our system works both efficiently and effectively. In the past 5 years, Kamloops Home Hardware has experienced phenomenal growth in our community. I.T. ISIN Solutions has always anticipated our needs and ensured our IT systems are prepared for our increasing demand."
Rick Kurzac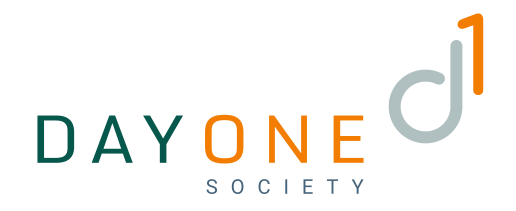 I.T.ISIN Solutions is our new I.T. management company and we are so pleased to be working with them. Alp Isin and his team are knowledgeable, supportive, respectful and responsive. Having I.T. support from experts like I.T. ISIN Solutions is important and when this expertise is paired with a respectful working relationship, any I.T. issues can be successfully addressed. Thank you I.T. ISIN Solutions!
Sian Lewis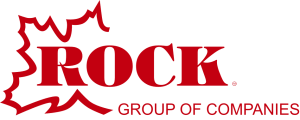 "I.T. ISIN Solutions have been our IT experts since 2010. Our business operates across Canada thru a server installed and maintained by I.T. ISIN Solutions which has allowed our day to day operations to run smoothly & efficiently. Alp and his team have exceeded our expectations with their prompt and knowledgeable service. I would highly recommend them as they truly go above and beyond."
Dixie Peet

"Glover's Medicine Centre has been using I.T. ISIN Solutions since 2010. In my business time is money and when I have technical issues Alp and his team respond right away. There have been many occasions where I had to call I.T. ISIN Solutions after hours and still receive unbelievable response time. I.T. ISIN Solutions can't be matched for Knowledge and service and I have tried many IT companies."
Aaron Glover

"The potential for taking advantage of IT software and hardware and the potential for being damaged by today's interconnected world are both huge. For business's today it is very difficult to dedicate the resources required to do this. Alp at I.T. ISIN Solutions has given NL Broadcasting Ltd the confidence that our computer network is protected and also setup for maximum effectiveness. I.T. ISIN Solutions does this while fully understanding budget constraints that businesses have to work with."
Dave Coulter

"Alp, and the whole team are the best! They always respond quickly and clear up any issues efficiently. Can't recommend enough!"
Daniel Astle

"We have used I.T. ISIN Solutions for all our IT needs for the past 5 years. I highly recommend Alp and his team. They have proven to be very proactive and responsive to all our needs. They have delivered reliable systems and support always within budget. We do not see I.T. ISIN as an outside service provider but rather an integral part of our business. The service they provide allows us to focus on our business, not worrying about our IT needs."
Tara J. Decker

"They show prompt response, courteous service, and the patience while explaining things and completing tasks."
Cori Slade
with TECHNICAL SUPPORT EXPERTS LIKE US
The Crew behind promising technical support
Alp Isin
President & Senior Systems Analyst
Zacary Pattison
Technical Support Specialist
Rick Hawkes
Technical Support Specialist
Brigita N.
Technical Support Specialist
Riley Bourque
Technical Support Specialist
Rob Snowden
Virtual Chief Information Officer
Divyani
Marketing Coordinator
Want to learn more about our technical support offerings?
JOIN our friendly technical support TEAM
Kickstart your career in IT.
Our current positions are listed here.
Job Summary
The IT Technician is responsible for providing support for clients and client networks reporting to the Managing Technician. This is a temporary full-time position which could lead to permanent full-time for the right person. This is an on-site position in Kamloops, BC with work hours from Monday to Friday, 8:30 AM to 5:00 PM, and occasional pager duty.
Job Description
We're looking for Support Technicians with quantifiable networking skills and customer service experience. As a support technician, communication skills and knowledge of computer systems, servers, and software is paramount.  You are reliable, can troubleshoot without direction, and place importance on thorough documentation. We have very high standards for ethics in our workplace… your personal ethics naturally affect and spread through our company and our customer relationships. Please add the word pineapple into your email. The ideal candidate will be an adaptable self-starter who is able to multitask with ease in a fast-paced environment, be punctual and consistent, and be willing to suggest, discuss and implement new ideas to improve efficiency in the company.
Duties & Responsibilities
Gathering relevant information related to a client issue
Ability to identify, investigate, assess, document, and resolve network software and hardware problems
Ability to communicate clearly and effectively while speaking with both end users and technical support
Ability to resolve 80% of client issues prior to escalation
Server maintenance and troubleshooting
Basic client support including DHCP reservation, GPO creation, security groups, user creation, e-mail, and Exchange troubleshooting
Client Workstation, Server, and printer onboarding (creation of documentation, workstation and server setup, domain transition)
Ability to install, configure, operate, and maintain computer equipment, network appliances, and software applications
Knowledge and Skills
Experience with ticketing solutions (AutoTask, Connectwise)
Ability to quickly learn and utilize new programs/software
Methodical, consistent, and creative troubleshooting skills
Comfortable working in a time-sensitive environment with deadlines and interruptions
Enthusiastic team player with excellent communication skills
Excellent writing and research skills
High level of common sense and adaptability to thrive in an environment of growth
Education, Training, and Experience
Diploma in Computer Science/Networking/Systems Administration with a strong knowledge of networking, IT systems, security, servers, and firewalls
Recent, related experience of two years in a customer service/computer-related role
Or an equivalent combination of education, training, and experience
Other certifications: Microsoft MOS, MCITP server and/or Client, CISCO CCENT or CCNA, CompTIA A+, Network+, Server+
Required Language: English
We are looking for a self-starter experienced sales person to add to our team. This is a temporary to permanent opportunity located in Kamloops BC.
Job Summary:
The Executive Assistant is responsible for providing administrative support to the team, reporting to the owner. This is a temporary full-time position, which could lead to permanent full-time for the right person. The hours for the position are Monday to Friday 8:30am – 5:00pm.
Job Description:
We are looking for a highly organized Executive Assistant to join our team and provide personalized administrative support in a professional and timely manner. Responsible for team organization, database management, and office administration. The ideal candidate will be adaptable and able to multi-task with ease in a fast-paced environment. Various project-based tasks will be required, please add the word pineapple into your email. The Executive Assistant will keep the team on schedule; respond to correspondence and screen emails, light filing, taking meeting minutes, and daily reception duties. As well as send client mailings (letters, thank you cards, invoices), maintain office supplies and tidiness, and maintain the company social media accounts. A Self-starter and multi-task extraordinaire, the ideal candidate will be comfortable wearing many hats, and a have a willingness to learn new things.
Duties & Responsibilities:
Reception:
Answer general phone inquiries using professional and courteous manner
Greet clients/visitors/suppliers in a professional and friendly manner
Office Administration:
Provide secretarial and administrative support to management and sales staff
Use computer word processing, spreadsheet, and database software to prepare documents
Sort and allocate incoming tickets for technicians
Incoming/outgoing mail, faxes, and courier parcels
Organize and ensure office supplies are always available
Handle incoming payments via credit card processing or cheque
Social Media:
Responsible for creating and executing social media campaigns across multiple platforms including Facebook, Twitter, & Instagram
Basic graphic design to create appropriate and compelling social media posts
Willingness to learn and implement current concepts and ideas related to social media use
Comfortable writing informative and succinct blog posts for company website
Knowledge & Skills:
Microsoft Suite including Word, Excel, Outlook, Publisher, PowerPoint
Ability to quickly learn and utilize new programs/software
High level of common sense and adaptability to thrive in an environment of growth
Comfortable working with deadlines and interruptions
Enthusiastic team player with excellent communication skills
Excellent writing and research skills
Former IT related experience/education considered an asset
Required Education: High School or equivalent
Required Language: English