Welcome to the world of innovation brought to you by I.T. ISIN Solutions! Each year, a gathering of global innovators takes place to showcase and introduce groundbreaking technologies. This grand event is none other than the Consumer Electronics Show (CES), held annually in the United States during the month of January.
In this year's edition, we witnessed over 3,200 exhibitors from 173 countries presenting the future of technology. They offered us a glimpse into the potential devices that could grace our homes, offices, living rooms, and even kitchens. The show featured a delightful mix of quirky and practical inventions, all aimed at pushing the boundaries and expanding the horizons of technology utilization.
The allure of new gadgets never fails to captivate the imagination of tech enthusiasts. The global smart home household penetration rate was estimated to be 14.2% in 2022, a figure that is projected to more than double to 28.8% by the year 2027.
Now, let's dive into some standout gadgets introduced by innovators at this year's Consumer Electronics Show, which you won't want to miss:
Loona – Intelligent Petbot
Do you love the thought of having a pet, but not the mess? Can't have one because of where you live? Loona might be your answer. The developer promotes this smart gadget as "the most intelligent petbot." It's currently gathering funding through a Kickstarter campaign.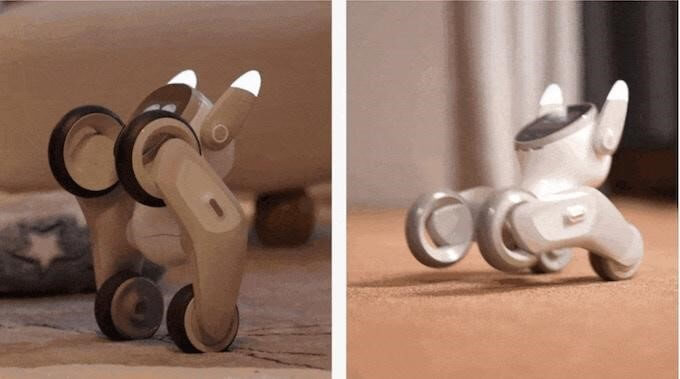 The cute little motorized pseudo pet can welcome you. It can also follow you when you walk around, sneeze, scratch, and much more. Just like a dog or cat, Loona investigates suspicious objects. Unlike most pets can beatbox, pose for pictures, and dance.
Ring Car Cam
Another consumer IoT device displayed at Consumer Electronics Show is already for sale on Amazon. It's the Ring Car Cam, which takes the popular doorbell cam concept on the road with you.
This small internet-connected video cam has dual-facing cameras. It can capture images in the car and on the road. It includes two-way talk to connect with loved ones at home. It also has motion detection and real-time motion alerts.
AtmosGear Electronic Skates
If you're feeling brave, you can soon strap on a pair of electric inline roller skates. AtmosGear introduced the skates at CES. It expects to begin shipping them starting in May of 2023.
The skates can get up to speeds of 25 km/H (15.5 MPH) and can reach a full charge in about an hour. The "skate" is actually a motorized frame that you can attach to "all roller boots."
Tilt Five Augmented Reality Glasses
If you've been waiting to use augmented reality (AR) outside a video game, your chance may be here. Tilt Five introduced an AR glasses system that connects to a computer device. It can be used on board games as well as video games.
Ready to bring some holographic life to your tabletop play? The system includes glasses and a board game. The glasses look somewhat like heavy-duty safety glasses. Both interact to bring an AR element into the real world.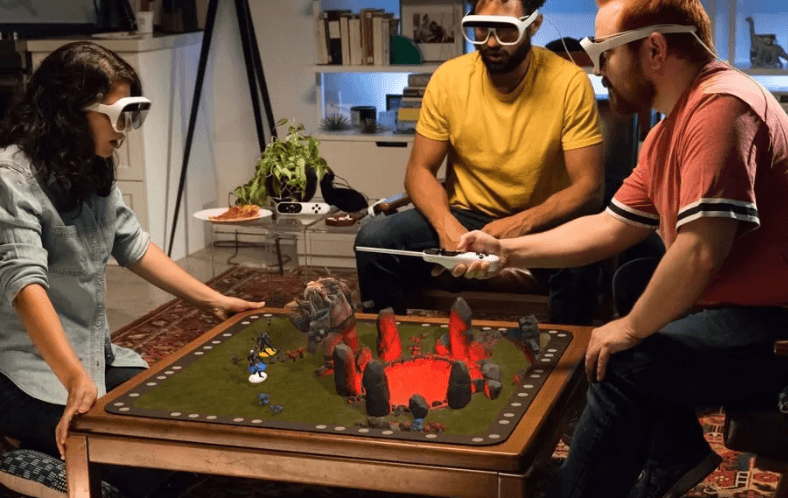 Jabra Enhance™ Plus
This earbud/hearing aid combo can be very helpful to those with hearing loss. Jabra Enhance Plus are earbuds that offer a 3-in-1 experience. You can use them for listening to music, phone calls, and for hearing enhancement.
The small design makes them discrete, and they are also designed to be easy to use. They include state-of-the-art technology to provide superior audio clarity.
Hasbro Selfie Series Figures
Have you secretly wished to have your own action figure…of you! Hasbro has you covered with its new Selfie Series. You can use your phone's camera to upload a pic and choose from figures based on several franchises.
Make a figure of yourself from these universes:
Use your smartphone and Habro's app to customize your new digitized figure. Then all you have to do is buy it and wait for it to arrive.
Twinkly Squares
Twinkly Squares are like the Lite-Bright toy all grown up. The squares allow you to add panels of colored and automated lights to any wall. They're great for a home office or to add a pop of color to any space.
Because these are IoT gadgets, you can also program and control them. Create digital artwork, have them sync with the music, or use their voice feature.
Xebec Tri-Screen 2
Do you wish you had more screen space on your laptop? Don't like the uneven feel of using a second monitor that is higher than your laptop screen? Then Xebec's Tri-Screen 2 may be your answer.

This gadget enables you to expand your laptop screen on both sides. It sits behind the screen and expands the screen space both left and right.
Don't Introduce Smart Tech Into Your Home without Security
While new electronic gadgets and home tech bring immense convenience, they can also expose your network to potential risks. Our team of professionals is here to assist you. Reach out to us for a comprehensive home security audit and ensure a secure technology environment.